Click Here
Become a 905er Supporter!
Help the 905er tell the stories nobody else is telling about the 905 region.
Click Here
"BEST NEW PODCAST IN 2020!!"
"I have been a loyal listener since the launch earlier this year. Every episode is current, interesting and insightful. You deliver a much needed focus on the 905 even as traditional media backs away." (Apple Podcasts Review)
Click Here
"FINALLY BRINGING ATTENTION TO THE 905"
"An absolutely fantastic podcast ... bringing attention to the issues and concerns that affect this region .... Definitely worth subscribing to if you're a resident of the 905." (Apple Podcasts Review)
Listen and Subscribe to The 905er Podcast: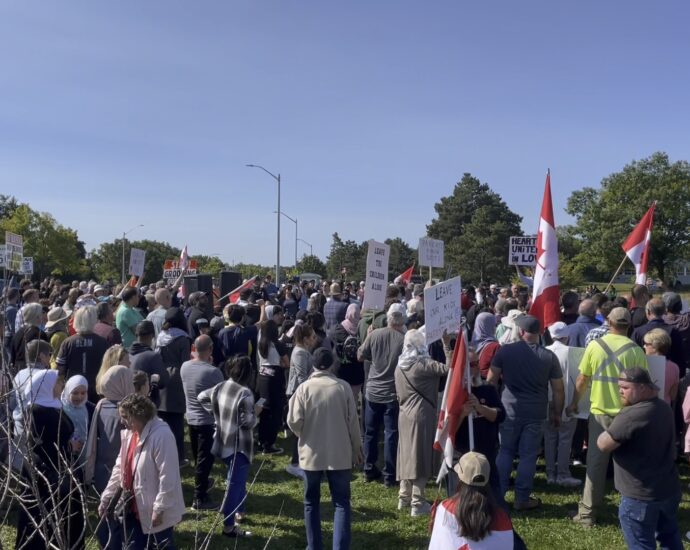 On Wednesday last week, crowds appeared in cities across the country protesting pro-LGBTQ+ student policies in school boards. Remnants of the Freedom Convoy, have transformed from being anti-vaccine mandates into anti-LGBTQ+ policies in school boards. Under the guise of protecting students, these groups argue that pronouns should be disclosed to parents, as well as the elimination of gender identity and sexual orientation education from the Ontario curriculum. At the same time, pro-LGBTQ+ organizations and individuals want to ensure that students who identify as such are protected and kept safe while attending school and at home. Both sides met face-to-face at
Three Ways To Help Build the 905er:
Please listen, give us 5 stars on Apple Podcasts, and share!
Do you have a story you think we should be covering?
We think we're doing something important, but we can only do it with your help.