Rumours about who will run in the 2022 provincial election in Burlington have begun to heat up as at least three people have announced their intention to seek the nomination to run against Progressive Conservative incumbent Jane McKenna. Who will eventually be chosen to stand as official candidate will be decided by local riding association members, and the Liberals appear headed for a contested nomination where multiple candidates face off in a contest for member support.
It has been clear since the night of the 2018 election that Andrew Drummond's intention was to run again in Burlington for the NDP. In a disastrous night across the province for Ontario Liberals, Drummond forced the Liberal incumbent MPP Eleanor McMahon into third place in Burlington, as Jane McKenna exploited a divided progressive vote to regain the seat she lost to McMahon in 2014. Approached for comment today Drummond said "I have assembled a team that is already prepping for the 2022 campaign. The last election showed that Burlington is ready to elect a progressive, pragmatic candidate and my intention is to seek the NDP nomination for the next election."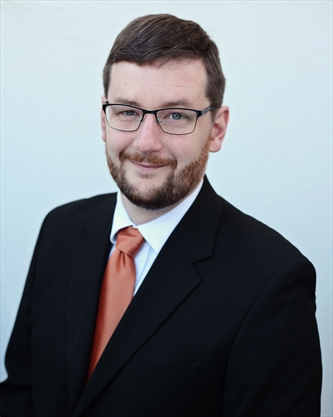 On Monday, rumours that Ward 2 Councillor Lisa Kearns was seeking the nomination for the Ontario Liberals in Burlington were confirmed with an announcement on Twitter saying "You deserve better. I am running to be Burlington's @OntLiberal Nominee. It's the best place to live, raise a family, start a business or age in place. Our leadership must put our families & loved ones first. Let's do this, together.", and a new website targeted at potential supporters she will want to vote for her at a party nomination meeting.
Update: Mariam Manaa has announced as a second contestant for the Ontario Liberal nomination in Burlington. Manaa. Manaa previously worked in MP Karina Gould's constituency office and in Ottawa for Pam Damoff, MP for Oakville North-Burlington, and has also launched a website. It remains to be seen if others are planning to enter the race.
Burlington Liberals Headed for First Contested Nomination in Memory
Contrary to reports, Kearns has not been nominated to be the official candidate by the Ontario Liberals, and, as became clear on Tuesday, she will be running against at least one other contestant in Mariam Manaa. Her announcement signals that she has received the 'green light' from the riding association and central party to contest the nomination in an election voted on by local Liberal members.
Contested nominations do not always happen—in fact Burlington's Provincial Liberals have not had a contested nomination within the last twenty years at least. Multiple candidates seeking the party nomination will be a novelty for a riding now considered winnable by both the NDP and Liberals after decades when it was viewed as an unassailable Tory stronghold. Both parties will be hoping to unite the Burlington progressive vote behind their candidate.
Jane McKenna is the only candidate to already be officially nominated, having been acclaimed by the Burlington PC association on September 26th last year.
Former federal Green candidate Gareth Williams who ran against MP Karina Gould in 2019 and previously ran to represent Ward 3 on Burlington council said "I currently have no plans to run either federally or provincially."
But one thing is clear: the PCs, NDP and Liberals all view Burlington as not just winnable, but a riding that they need if their ambitions to form the government from 2022 are to succeed.
---
Disclosure:
Roland Tanner was formerly Executive VP Golden Horseshoe for the Ontario Liberal Party, and president of Burlington Provincial Riding Association where he worked closely with former MPP Eleanor McMahon. He ran for Burlington's Ward 2 council seat in 2018 in a contest that Lisa Kearns won. Since co-founding The 905er he is no longer a member of any party.
This article was updated on April 28th to include mention of Mariam Manaa announcement as a contestant for the Liberal nomination.