Our co-host Joel MacLeod, gave his editorial viewpoint from this week's episode with Audra Williams and Haritha Gnanaratna of Ninetyminutesfrom.com.
You can listen to that episode by visiting our subscription page here.
You can read the original post by Joel on his webpage here: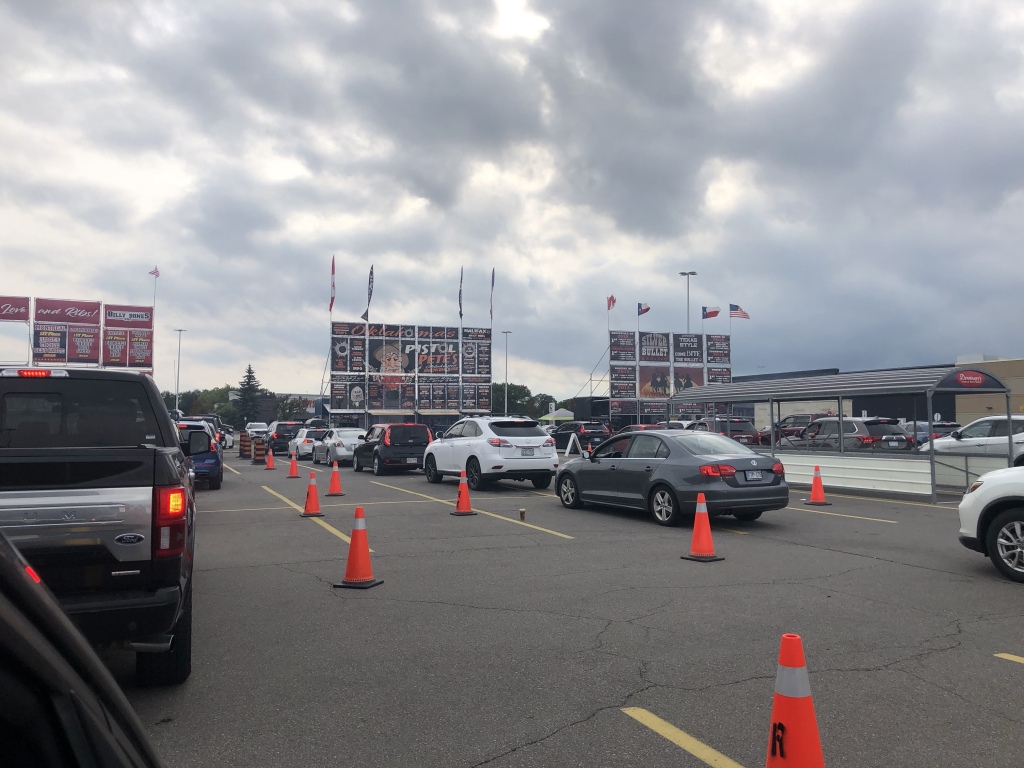 I like to think that every community have key events that mark the calendar year. Social events that mark the beginning of one season and the start of another. Here in Burlington, the change of season with the start of summer and the end are signified by two events.
At the start of summer, we have the Sound of Music Festival. That didn't happen this year. It was because of,…you guessed it, COVID-19. However, the end of the season is usually marked by the Labour Day Ribfest organized by the Rotary Club to raise funds for various charities around the city.
This year's event was different. Opting for what might be a record drive thru. Alas we may never know.
The experience though did get me thinking about what it means to live here. A lot of it was based on the discussions I had on this week's podcast of The 905er.
Our communities are smaller, which often means that civic traditions tend to be ingrained and wide spread. Ribfest, always attracts large record crowds. It is branded Canada's Largest Ribfest, after all. Part of it is because of the delicious BBQ, but I believe another large part is that the proceeds go back into our community.
Especially in this year, holding fast to the traditions that bind us is important. That tradition of charity and togetherness. The event wasn't on because of the need to eat BBQ. It was because a number of charities badly need the funds to survive. COVID-19 has upended the funding models for many charities across the country. Events like this are more important than ever to give them a lifeline to survive.
While tradition is important, so is innovation. Which is why this year's organizers, I believe, deserve exceptional praise. Changing the format drastically to accommodate the safety needs of the pandemic is no easy feat. However, the team at the Rotary club rose to the challenge. What happened this Labour Day wasn't just about feeding the good people of Burlington some delicious BBQ. It was a reaffirmation that we are still looking out for each other.
We are an adaptive and compassionate people. COVID-19 hasn't changed that about us. It has forced us to change some of the ways our traditions happen. It can't change the human need to help our neighbour. The people will still need to eat good BBQ, and more important they still want to give.
As our communities in the 905 continue to change and grow, it is good to see, that important things like compassion, charity, and good neighbourliness aren't fads. They are the bedrock on which our cities and towns are founded.